CAR BUYERS BRISBANE - WE WILL BUY YOUR CAR TODAY!
Fill in the form to get started.
Get In Touch
We Value Your Car For Free
You Get Paid On The Spot
---
WE BUY ANY CAR
Cars Brisbane are
expert car buyers
, specialising in paying on-the-spot cash quickly.
We buy any car
, no matter the make or model – and when we say we buy any car, we mean any car! No matter the age, no matter how many kilometres the car has driven, we will buy your car!
CAR BUYERS BRISBANE
Having been
Brisbane car buyers
for many years, we've got a great understanding and a huge depth of knowledge on just about any car make and model. We use our knowledge and expertise to your advantage and don't let any books or computers generate quotes for us – we do it all on the spot and based on years of experience as Brisbane car buyers. What does this mean for you? It means when you visit us for a valuation, we inspect the vehicle there and then and offer you the best price possible – in fact we'll get you the best price in Brisbane, and pay
cash for cars
on the spot.
A NETWORK OF BRISBANE CAR BUYERS
One of our unique offerings is our huge network of car buyers around Australia. Got a specialist vehicle you want to sell? No problem! We'll make you an offer on it no problem, and if you need us to reach out to our network of car buyers, we can spread the word and find the right buyer for you. Why wouldn't we buy it ourselves? As made clear above,
we buy any car
. We will buy your car guaranteed, but sometimes a specialist vehicle may be worth more to a specialist dealer. Our partnered car buyers in Brisbane and surrounding areas (in fact all over Australia) will be happy to give a second opinion and we can have your car sold for a price you're happy with – we'll even sort out all the paperwork for you at our location, and get you the cash, so you don't need to drive anywhere else chasing car buyers – we've got that covered!
---
"Excellent service and very helpful. Jeff gave me a more than fair deal for my car. Very easy to deal with and even gave me a lift to the train station. Jeff cares about his job, his clients and his reputation. Highly recommended."
- R. Farmer -
---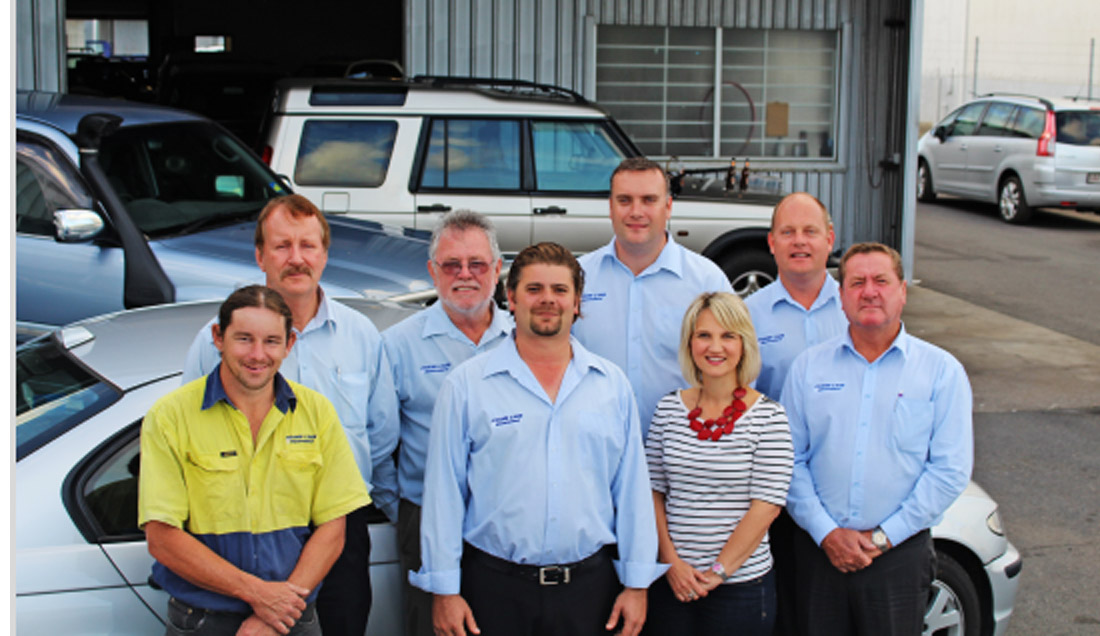 USED CAR BUYERS BRISBANE
Looking for a used car buyer in Brisbane? No need to look any further than Cars Brisbane. Our years of expertise means we can accurately value your car and offer the best price in Brisbane. We will buy your car today and pay cash on the spot!
---
HOW DOES IT WORK?
We've perfected the process of buying cars and narrowed it down to a 3-step process. Use the form on this page to let us know some details about your vehicle, come and see us for a free, no obligation valuation, collect your cash and give us the keys. It's so simple we can complete the entire process in 30 minutes!
Frequently Asked Questions
We've put together our FAQs to make selling your car even easier.
What if the Vehicle is Encumbered to a Finance Company?
We can payout any outstanding finance contract. We require a payout letter from financier and expiry date.
What Paperwork is Required?
Whether you are selling a private or company car, we have tried to make the process as easy as possible:
---
Private Car Sellers
Copy of the seller's Driver's Licence
Copy of the Registration Certificate
Signed Vendors Statement
Company Car Sellers
Supply a tax invoice
Copy of registration certificate
Copy of the Business Registration with ASIC
Copy of Director's Drivers License
Director to sign Vendors Statement
Can I Sell a Car on Someone Else's Behalf?
Yes, however the list of documents you have to have in place depends on who are you representing:
---
Friend or Family
A Letter of Authority from the owner of the vehicle authorising you to sell the car
The bank account details where the funds are to be paid
Your Photo ID
A copy of the registered owner's Photo ID
Company
A letter signed by the director that authorises you to act on behalf of the company
Bank account details where the funds are to be paid
Tax Invoice
Photo ID which must include the name and address of the person acting on behalf of the company
Registration papers
How Much Does This Service Cost?
Cars Brisbane's easy experience and smooth transaction when selling your car in Brisbane is Free. Look no further, Cars Brisbane will take your car off your hands on the spot, and pay cash right there and then. Selling your car privately can be time-consuming, while selling your car online can be costly.
How Do You Buy Cars?
Looking to sell? We buy cars your way. If you're searching for an easy experience while still wanting to attain the best price for your car, we're here to help. Selling your car doesn't need to be stressful, inconvenient or time-consuming. More importantly, you don't have to settle for less than your car's true market value. Here at Cars Brisbane, we'll value your car in Brisbane or the Gold Coast accurately and for free.
Where Do You Buy Cars?
Are you located in Brisbane or surrounding areas? Visit our professional team anytime during business hours to discuss selling your vehicle. We'll value the car and pay you on the spot in cash! To get in touch, simply
fill out our form
and we will get in touch as soon as possible.
When Do You Buy Cars?
We buy cars all year round at the following times:
How Do I Get in Touch?
Using Cars Brisbane to sell your car is as simple as giving us a call on
1300 001 221
or
complete our quote form
and we will get back to you as soon as possible. If your car meets our standards, we will purchase your car immediately in cash. Cars Brisbane is an established company with a reputation for building lasting relationships with its clients. We'll help you sell your car fast while still obtaining the best possible price. With our extensive industry experience, we are committed to providing our clients with the best prices based on real market values.